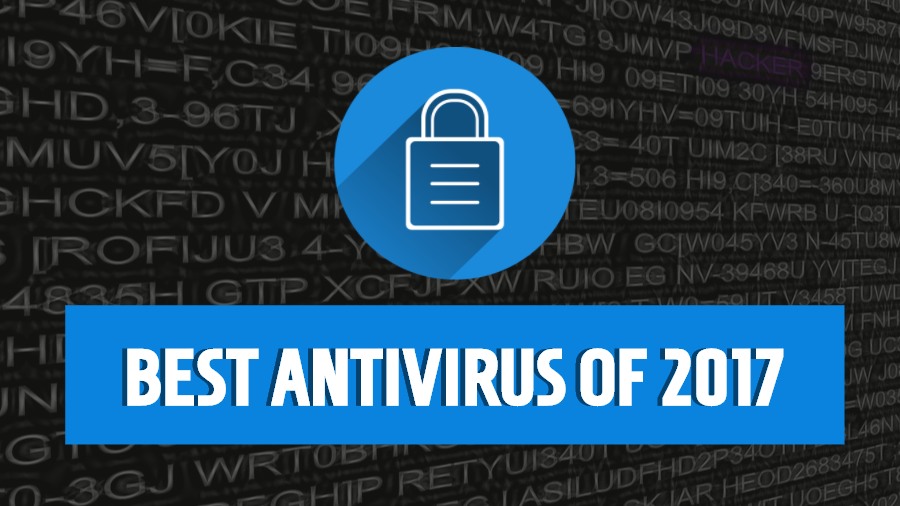 For any PC user, it's important to have effective antivirus software installed. Besides protecting you against nefarious viruses and trojans, antivirus software also blocks spyware and can offer adequate protection against malware and adware.
In the past, antivirus software has been known for slowing down PCs due to its need to scan extensively on a regular basis. These days though, most software hardly makes a dent on your PC's performance, while still providing protection.
Which antivirus software should you get though? You might think that you need to spend considerable money in order to get a great antivirus software package, but that's not always the case. Plenty of free solutions now exist and are worth your time. They're often made by the same manufacturers of paid solutions, such as Panda and Adaware. Various reports have demonstrated that detection rates and accuracy are nearly as high with free software as they are with paid. You're not getting less of a valuable service here. At least, not in terms of spotting viruses, although paid software is sometimes a little smarter at spotting the loopholes.
Companies often reserve certain features for paying customers, though. This means that typically, free antivirus software offers fewer tools than their paid alternatives. For instance, you might find that the free antivirus software lacks phishing protection, or an on-demand malware scan, but if you're willing to do a little of the work yourself, they're still worth checking out. Paid antivirus software can be bulky and offer a bunch of features that you're just never going to use. They typically lean heavier into the idea of being security suites rather than just for virus or malware detection. That's great if you need those extra features, but not everyone does. If you feel confident using your PC and initiating scans yourself, a free alternative can be a good choice to make.
That's not to say that free antivirus software is always limited either. Some programs still offer tools such as phishing protection or malicious URL blocking on top of key features like a vulnerability scan or behavioral malware detection.
Just don't be surprised if technical support is a little more restrictive here. Usually, free antivirus software users need to fend for themselves, while paid solutions often provide some form of customer support over the phone. Remember though: you're only ever a Google search away from learning so if you're comfortable relying on knowledge bases or forums, then you have plenty of tech support at your fingertips.
If you're fairly technically minded and you don't need spam filters, extra firewalls, or other optional features, you can save plenty of money by opting for a free antivirus software solution.
So where do you start? Here's a little introduction to some of the best free antivirus software out there. Okay with paying for a service? We've got that covered too.
BEST FOR MULTIPLE FEATURES
IMAGE:
The Good
Plenty of great features • Effective antivirus detection • No slow down
The Bad
Password manager is limited • Pressure to spend money on extra options
The Bottom Line
Most free antivirus software offer limited features but Avast bucks that trend with a little bit of everything. It's an essential download.
1. Avast Free Antivirus
Features: 
Virus detection, gaming mode, password manager, malware scanner, network security inspector
You get what you pay for is a concept that Avast completely ignores. Entirely free, it offers up plenty of features and a highly competent virus detection score. Reports by PCMag have shown that Avast does a fantastic job detecting viruses, as well as blocking malware, with that backed up by recent AV-Tests. It goes further than that though. Phishing protection is included, keeping an eye on unusual or suspicious links attempting to steal your valuable data. Impressively, it came close to matching paid solutions here.
Avast tops that service up with plenty of useful extras. There's an automatic gaming mode that mutes popups and reduces system load any time you're playing a game. There's a WiFi inspector that checks your network for any security issues before reporting back, and there's a simple password manager. The latter is a little too rudimentary to recommend but it's a useful bonus and better than nothing. Avast's Online Security further adds to the light security software tools too, with it detecting unsafe websites and trackers.
It's an impressively detailed piece of software given the non-existent price tag.
BEST HANDS-OFF ANTIVIRUS
IMAGE: BITDEFENDER
The Good
High accuracy rate • Interface is simple to use • Reliable
The Bad
Can't schedule scans • Limited options
The Bottom Line
You get all of the antivirus aspects of the paid version, but none of the bonus features. It's limited but highly effective.
2. Bitdefender Antivirus
Features: 
Strong antivirus protection, fast scanning, cheap paid upgrade available
Want great antivirus software and absolutely nothing else on top? Bitdefender Antivirus Free Edition is that piece of software. It consists of the AV part of the full paid version which means it offers fast scanning and highly effective results. Its Av-Test results are consistently great. Bitdefender has also typically been considered one of the fastest antivirus scanners out there and the free build is the same. The only (significant) catch is that you can't schedule scans yourself. Instead, Bitdefender Antivirus Free Edition does everything for itself automatically. If you like to tinker, you're going to be disappointed here.
Despite that, it's an antivirus software that deserves to be highly recommended. It monitors any files coming in, as well as your browsing, and any potentially malicious phishing websites. Its interface is simple and clearly laid out, with minimal settings so it's perfect for more inexperienced PC users who'd rather leave the hard work to the software.
Bitdefender's hands-off approach won't appeal to everyone and it is a little frustrating not being able to scan things specifically. However, that does mean that you have one less thing to worry about when it comes to security, and it's ideal for people who aren't tech savvy.
BEST FOR VIRUS DETECTION ACCURACY
IMAGE: AVG
The Good
Near flawless virus detection • Great malware blocking • Web security features
The Bad
Limited phishing detection • Can be slow
The Bottom Line
AVG AntiVirus Free is near flawless with its ability to detect viruses and malware. It's unlikely anything is getting through this.
3. AVG AntiVirus Free
Features: 
Clear interface, manual scanning, web security plug-in
Let's get straight to the point: AVG AntiVirus Free is near unbeatable when it comes to protection against various threats. The experts at AV-Test have confirmed that on a monthly basis. That might look similar to other antivirus software listed here, but the difference is that AVG AntiVirus Free rarely reports back any false positives. That's a whole lotta peace of mind for you and your family.
AVG AntiVirus Free's interface is similarly straight forward. It simply just works and is easy enough for even a child to figure out. It looks out for junk files too, in case of any issues there as well. The only downside is that if you use the Deep Virus Scan, things can run pretty slowly. It's worth doing once in a while though. It makes up for it by speedily removing malware before you even have a chance to take it in.
Weirdly though, it's not quite as paranoid when it comes to phishing sites, which is why Avastis a little better on that front. There is however a Web TuneUp plug-in that suggests when you're visiting a website that's risky or actively dangerous. Just don't rely on it like you can with Avast. This is more about stopping irritating web trackers than anything more nefarious.
BEST FOR REMOTE MANAGEMENT PROTECTION
IMAGE:
The Good
Business grade protection • Extra browser tools • Central management features
The Bad
Can't schedule scans • Limited options
The Bottom Line
If you need antivirus software that you can control remotely, Sophos Home Free is an unbeatable option.
4. Sophos Home Free
Features: 
Remote management for up to 3 PCs, download protection, non-intrusive
Sophos Home Free is touted as a business grade solution that also happens to work pretty well for home setups too. It has a very simple interface that's ideal for straight forward protection. It adds on remote, cloud-based management tools for further flexibility.
Running a lot like a cut down version of Sophos's Premium edition, it's possible to run a full system scan on your PC whenever you choose. There's no quick scan button here like in the full version, but any form of manual scan is a bonus in a field that doesn't always guarantee the feature. Sophos Home Free uses an original form of configuration in that it can only be done so remotely via the Sophos website. That's an inconvenience when it's on your PC but great for when you're using it on your kid's PC or an elderly relative's setup. From anywhere in the world, you can set up real-time protection, web protection, and even utilize a download reputation service to filter content to that user's PC. You can initiate a scan too if you're concerned.
Since scans are only accessible via the Sophos site, it's is a nuisance if you just want antivirus protection for one PC — your PC — but if you intend on using the same software across multiple systems and you're contending with newbie users, it's a fine way of keeping everyone safe at once.
BEST FOR USB PROTECTION
IMAGE:
The Good
Great and varied features • Stylish interface • Central control
The Bad
Limited settings • Affects system performance
The Bottom Line
Panda Free Antivirus has some useful features that other antivirus softwares lack, but expect a little knock to your system's performance.
5. Panda Free Antivirus
Features: 
Attractive interface, USB vaccination, bootable rescue kit, diagnostic tools
Panda Free Antivirus isn't quite a full security suite but it clearly would quite like to be. Besides offering reasonable test scores according to both PCMag and TechRadar, it offers a slew of features that you just can't get elsewhere.
One of its most useful tools is its ability to immunize your USB sticks. It scans your USB devices but goes one step further by making it impossible for any files on it to auto-launch — a common way for systems to be infected.
Elsewhere is the Process Monitor, which lists all the processes currently running on your PC and allows you to see exactly which ones have accessed the internet. It's an extension of Windows's Task Manager but a useful one for more technically minded folk. There's also a Rescue Kit to help clear out any malware that has infiltrated your PC and stopped it from booting. Not that you should have any such issues while Panda is doing its job correctly.
There's also the matter of Panda Free Antivirus looking pretty gorgeous. It's stylish and calming with some delightful vistas to view, but that could also be why it has a greater impact on your PC than most, slowing things down a bit once it gets going. Fortunately, there's a game mode that works much like Avast, ensuring your gaming sessions aren't crippled.
BEST FOR EXTRA FIREWALL PROTECTION
IMAGE:
The Good
Many useful security features • Comprehensive protection • Good results
The Bad
Pushy about installing extra software • Slow at times
The Bottom Line
ZoneAlarm Free Antivirus isn't just antivirus software, it's also a comprehensive firewall and identity protection software tool. It's good for those that want more than just virus removal.
6. ZoneAlarm Free Antivirus
Features: 
Malware scanner, personal firewall, identity theft protection
ZoneAlarm has been a dependable name in the firewall field for a number of years. Its antivirus and firewall all-in-one solution comes from a mixture of its own services and Kaspersky's (known for great antivirus protection but also with a hint of murkiness).
The software is suitably responsible, detecting so much that you'll soon be a little infuriated by the many alerts every time it blocks or deflects something. It's also a little overly keen to install Yahoo! as your default search engine so keep an eye on the installation process.
Despite that, ZoneAlarm Free Antivirus has some neat functions in the form of its identity theft protection feature. It includes a free one-year subscription to Identity Guard's Good Start plan, which offers daily monitoring of your credit bureau file, alerting you to any significant changes. It's only available in the US but if you want an all-in-one solution to any security concerns, it's worth trying out. There's limited online backup functionality too.
Lab tests are a little thin on the ground for ZoneAlarm itself, but built on the Kaspersky engine, it's a pretty solid example of antivirus protection. Kaspersky has been known to block 100% of threats frequently, so this is a solid mishmash of different features.
BEST FOR SANDBOX VIRTUALIZATION
IMAGE: COMODO
The Good
Attractive interface • Features you can't get elsewhere for free • Effective malware removal
The Bad
Pushy about the upsell • Some features far from essential for average user
The Bottom Line
It does a good job of detecting viruses and malware, but some of its features are far from necessary for the regular user.
7. Comodo Antivirus
Features: 
Virtual desktop, secure browser, sandboxing
In recent times, Comodo has gone from strength to strength with its protection statistics. The most recent test results from AV-Test shows an impressive 100% record, although with a couple of false detections thrown in. That's remarkable for a company that a year ago was faltering a little.
The software isn't quite for everyone. Namely because it's a little too eager about enticing you into paying up to unlock more features — something that could intimidate novice users. However, stick with it and there are some convenient features in there. Most notably, Comodo has consistently done a great job at removing malware as reported by PCMag. It was previously flakey with virus detection but that's been much improved in the past year.
Still, it's the sandbox virtualization that makes Comodo stand out in a crowded field. If you want to risk launching a program that you're not sure about, you can launch it within the sandbox to see what happens. Any changes aren't permanent so there's no risk here. There's also the option to open a fully virtualized desktop which is great for the overly curious. Is it something that everyone will use? Not at all. If you're that suspicious of a program, you're best off giving it a miss. However, for the more technically minded, Comodo may be worth a shot. Usually one has to pay for virtual sandboxing, so this is a convenient and free alternative.
You can also use Comodo Dragon to force a secure HTTPS connection for the current site you're browsing, and receive a detailed report on all the data leaking from your system to theirs. It's all fairly niche, but if you like to know exactly what's going on, it's worth pursuing. In addition, there's a rescue disk feature much like Panda's tools, in case the worst happens.
BEST FOR BUILT-IN VPN
IMAGE: AVIRA
The Good
Low impact on system • High accuracy • Useful extra features
The Bad
Lots of pop ups • Nags about purchasing other version
The Bottom Line
If you want an antivirus software that offers more than just virus and malware detection, Avira Free Antivirus is useful for its holistic approach and inclusion of a VPN.
8. Avira Free Antivirus
Features: 
Phishing protection, built-in VPN, system optimization tools
If your system is increasingly creaky and aging, it's useful to have free antivirus software that isn't too demanding. That's where Avira Free Antivirus is pretty useful. It has a clean and simple interface that doesn't tax anyone's hardware too much. Additionally, it tosses in extra features like ransomware detection and phishing protection, and an all-important VPN to further sweeten the deal.
You effectively have a security suite running for free. Besides detecting viruses and malware in real time, it also offers malicious website filtering and tracker blocking, albeit through browser extensions.
It's easy enough to set up quick scans, custom scans, or anything else you'd expect from a paid alternative, and did we mention that rather useful VPN facility?
The only catch is that Avira Free Antivirus loves to nag. Numerous popups and ads appear, which is fair enough for free products, but it all gets a bit too incessant. It's the kind of thing that's going to mean you'll only strongly consider this if a free VPN is a vital part of your security arsenal.
["Source-mashable"]