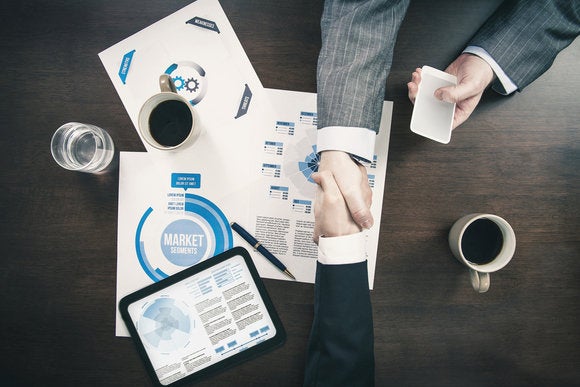 With data doubling every two years, SMBs can find affordable 10G switching solutions that will do the trick without breaking their IT budgets.
The changing economics around 10 Gigabit Ethernet is about to change how many small- and medium-sized businesses (SMBs) think about the composition of their networking infrastructures.
When 10G switching debuted more than a decade ago, the new functionality came with a relatively high price tag. Yes, this qualified as a big improvement over GigE and would do wonders to ease congestion and offer greater bandwidth. But only well-heeled enterprises could afford to foot the hefty the bill to upgrade their data centers with this potent improvement in technology.
For example, the cost of an average 10G Ethernet port averaged around $5,000 in 2004, a price that was beyond the reach of most SMBs.
They would have to bide their time. But that years-long wait is over.
The cost constraints that prevented SMBs from moving to 10G have now fallen by the wayside. For instance, these days you can find a choice of eight 10GBASE-T switches from NETGEAR with prices starting below the $1,000 mark and ranging from 8-port (XS708E Web Managed Plus) to 28-port (XS728T Smart Managed) to 48-port (M4300 Fully Managed series).
That kind of newfound affordability will help SMBs upgrade slower infrastructure with potent additions that will help them avoid downtime, lost opportunities, and even business failure.
10G: All about productivity
The drop in the price per gigabit port promises to be a boon to SMBs as they look to meet the demands of more bandwidth-intensive functions. In fact, that migration is already underway.
Consider, for example, that nearly two-thirds of SMBs now expect to include 10G in their business networks by the end of next year, according to a 2015 survey by NETGEAR. What's more, 100 percent of the respondents also said they intended to eventually deploy 10G switching in their networks.
The price drops are taking place at a time when other developments in the technology business are combining to create a dramatically new networking landscape. This isn't just a technology challenge but also a business priority.
As SMBs fill out their IT infrastructure with new devices, resource-intensive applications, it's more critical than ever that networks don't get overloaded. But the challenge isn't getting any easier as networks are processing loads of new data related to the sharp growth in video streaming, cloud computing, and the Internet of Things (IoT). Indeed, the challenge is not trivial and network slowdowns and outages have turned into top challenges for IT managers at companies of all sizes, including SMBs.
The thirst for data is not going to ebb anytime soon. Data now doubles every two years – another reason why the advent of more affordable 10G switching could not be better timed. Until recently, SMBs facing this kind of unprecedented increase in digital traffic would have been doomed to suffer bottlenecks with very little recourse. Now management can demand – and come to expect – their data networks to be able to handle constant spikes in video and mobile data.
["source -cncb"]