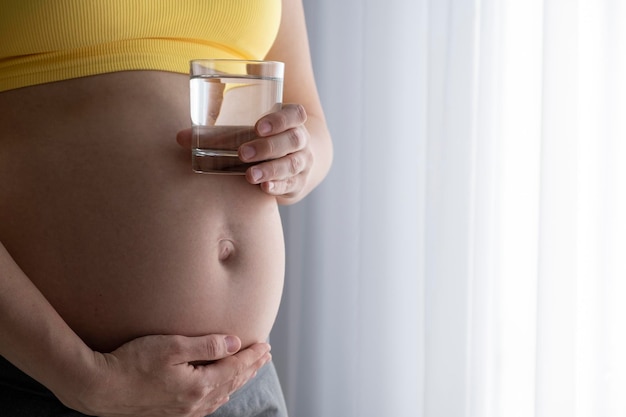 Pregnancy is a remarkable journey, but it's not without its share of peculiar experiences. One of these can be the mysterious sounds that often emanate from the belly – stomach noises. In this article, we'll delve into the reasons behind these curious sounds, their effects on both the mother and baby, and how to manage them effectively.
The Science Behind Stomach Noises
During pregnancy, a woman's body goes through a multitude of changes, including those in the gastrointestinal system. These changes often lead to stomach noises that can be both surprising and sometimes embarrassing. Understanding why this happens is essential.
Gastrointestinal changes are common during pregnancy. As the baby grows, the uterus expands, causing pressure on the digestive organs. This can slow down digestion and create an environment ripe for the production of gas, which contributes to stomach noises.
Hormonal fluctuations play a significant role. Pregnant women experience an increase in hormones like progesterone and relaxin, which relax muscles and slow down the digestive process. This, in turn, can lead to the gurgles and rumbles heard from the stomach.
Additionally, the increased blood flow to the digestive system to support the growing fetus can cause the intestinal muscles to become more active, resulting in increased noise.
Common Causes of Water Noises in the Stomach
Gas and Bloating During Pregnancy: The hormonal changes mentioned earlier can lead to increased gas production. This, combined with slower digestion, results in more frequent and audible gas release.
Digestive Slowdown Due to Hormonal Changes: Hormones like progesterone relax the muscles of the digestive tract, leading to a slower passage of food through the system. This slowdown can cause gurgling and bubbling sounds.
Dietary Factors Contributing to Stomach Noises: Certain foods can exacerbate stomach noises. For example, carbonated beverages, beans, and cruciferous vegetables like broccoli and cabbage can increase gas production.
Coping with Stomach Noises
While stomach noises during pregnancy are a natural consequence of the many changes occurring in the body, there are ways to manage and alleviate the discomfort.
Dietary Adjustments for a Quieter Stomach: Avoiding gas-producing foods and eating smaller, more frequent meals can help reduce stomach noises. Staying well-hydrated and incorporating fiber into your diet can also ease digestive discomfort.
Safe Over-the-Counter Remedies for Stomach Discomfort During Pregnancy: Consult your healthcare provider for recommendations on safe antacids and other over-the-counter remedies to manage gas and bloating. Always remember to seek professional advice before using any medications during pregnancy.
In conclusion, water noises in the stomach during pregnancy are entirely normal and often a result of the intricate changes happening in a woman's body. While they may be bothersome, understanding the causes and taking appropriate measures can make this part of pregnancy more manageable and less stressful.
FAQs
1. Are stomach noises during pregnancy harmful to the baby?
No, these noises are typically harmless and do not affect the developing fetus.
2. Can I prevent stomach noises during pregnancy entirely?
It's challenging to prevent them entirely, but you can manage and reduce their frequency with dietary adjustments and other strategies.
3. When should I be concerned about stomach noises during pregnancy?
If stomach noises are accompanied by severe pain, persistent discomfort, or other unusual symptoms, consult your healthcare provider.
4. Do stomach noises indicate a problem with my pregnancy?
In most cases, stomach noises are a natural consequence of pregnancy and not a sign of a problem.
5. Can over-the-counter remedies for stomach noises harm my baby?
When used as directed and under the guidance of a healthcare provider, over-the-counter remedies are generally safe during pregnancy. However, it's essential to consult your doctor before using any medication while pregnant.