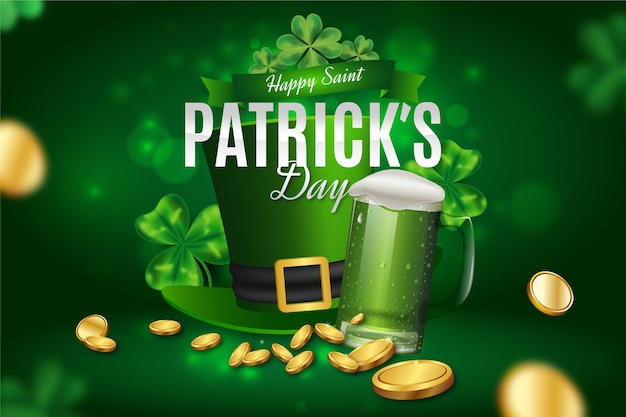 St. Patrick's Day is a day of revelry, celebration, and spreading joy, and what better way to add to the merriment than with a St. Patty's Day pregnancy announcement? If you're expecting a little bundle of joy and want to share the news in a fun and memorable way, you're in the right place. In this article, we'll explore some creative ways to make your St. Patrick's Day pregnancy announcement unforgettable.
Creative Ways to Announce Your Pregnancy on St. Patrick's Day
Wear Your Announcement
One charming and straightforward way to announce your pregnancy is to wear it proudly. Opt for St. Patrick's Day-themed clothing, such as a green shirt or a cute maternity top with a lucky charm design. Pair it with an "I'm Lucky, I'm Expecting" sign or a simple ultrasound photo to let your friends and family in on the secret.
Social Media Shenanigans
In the digital age, social media is the go-to platform for sharing exciting news. Create a captivating St. Patty's Day-themed graphic, post a cute pregnancy announcement video, or craft a witty caption that incorporates leprechauns, pots of gold, and your growing family. Encourage your friends and followers to spread the word.
Irish-Themed Photo Shoot
Capture the magic of St. Patrick's Day with a themed photoshoot. Dress up in traditional Irish attire, include St. Patty's Day props like shamrocks and rainbows, and, most importantly, showcase your baby bump. These photos will be a cherished memory and a delightful way to announce your pregnancy.
Shamrock Surprises
For a more subtle yet intriguing approach, send out shamrock-themed cards or gifts to your loved ones. Include a heartfelt message and a sonogram picture to reveal your exciting news. This way, your friends and family will be in for a pleasant surprise as they open their St. Patrick's Day mail.
Planning the Perfect St. Patty's Day Announcement
To make your St. Patrick's Day pregnancy announcement truly special, plan it out meticulously. Choose a time and place that's significant to you, such as a favorite Irish pub or a local parade. Consider involving close friends and family to witness the joyous moment. The more thought you put into it, the more memorable it will be.
Keeping the Surprise a Secret
The key to a successful St. Patty's Day pregnancy announcement is to keep the secret until the big reveal. Consider enlisting a trusted friend or family member to help with preparations and ensure everything goes off without a hitch. Their assistance will be invaluable in maintaining the element of surprise.
Conclusion
St. Patrick's Day is the perfect occasion to share your pregnancy news in a delightful and unique way. Whether you opt for a bold announcement or a subtle surprise, the joy and happiness you bring to your loved ones will be immeasurable. So, don your green attire, prepare for some Irish-themed fun, and make your St. Patty's Day pregnancy announcement a day to remember.
FAQs
1. When is St. Patrick's Day celebrated? St. Patrick's Day is celebrated on March 17th each year.
2. What is the significance of St. Patrick's Day? St. Patrick's Day is a cultural and religious holiday that commemorates the death of St. Patrick, the patron saint of Ireland.
3. Can I announce my pregnancy in a different style on St. Patrick's Day? Of course! The article provides creative ideas, but feel free to personalize your announcement to your liking.
4. How can I involve my family in the announcement? You can invite family members to a special gathering or coordinate with them to participate in your chosen announcement style.
5. What are some other Irish traditions I can incorporate into my announcement? Consider incorporating traditional Irish music, dances, or symbols like Celtic knots to enhance the St. Patrick's Day atmosphere of your announcement.