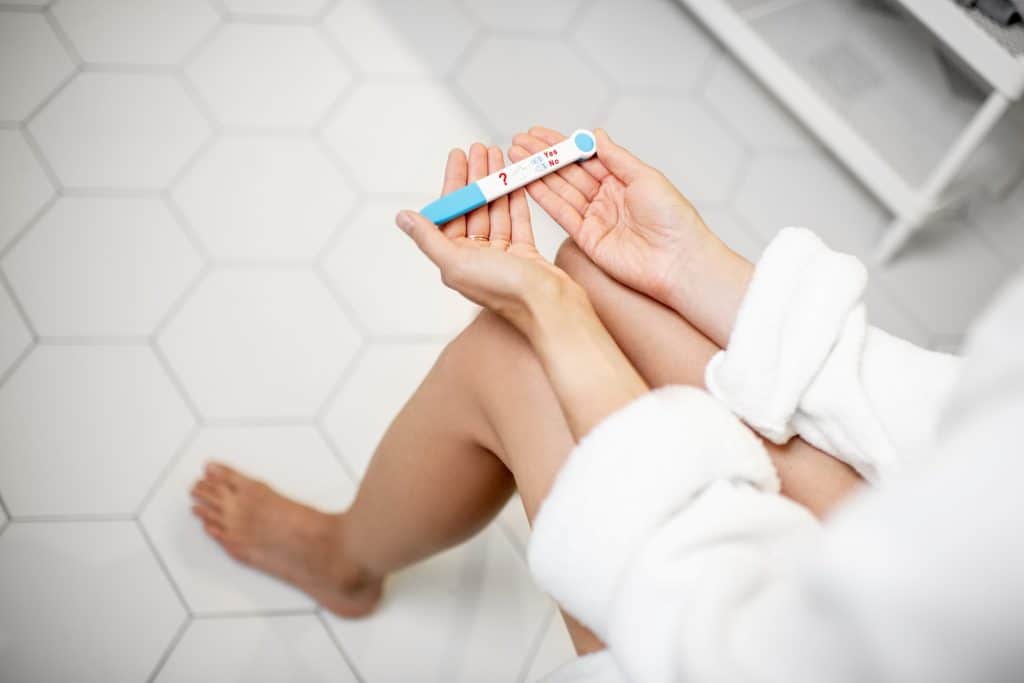 Introduction
In the world of fertility treatments, Clomid is a well-known name. This oral medication is often prescribed to women who are struggling with infertility. While it can be a helpful tool in the journey toward parenthood, many women wonder if Clomid can affect the results of a pregnancy test. In this article, we'll delve into the intricacies of Clomid and explore whether it has the potential to delay a positive pregnancy test.
Understanding Clomid
What is Clomid?
Clomid, or clomiphene citrate, is a medication commonly used to stimulate ovulation in women who have irregular or absent menstrual cycles. It works by influencing the body's hormonal balance, specifically targeting the hormones responsible for triggering ovulation.
How does Clomid work?
Clomid stimulates the release of follicle-stimulating hormone (FSH) and luteinizing hormone (LH) from the pituitary gland. These hormones play a crucial role in the menstrual cycle and the development of follicles in the ovaries.
The Impact of Clomid on Pregnancy Tests
Can Clomid affect the timing of a positive pregnancy test?
Many women who take Clomid wonder if it can interfere with the accuracy of a pregnancy test. The answer is a bit complex. Clomid itself does not contain hCG (human chorionic gonadotropin), the hormone detected by pregnancy tests. However, its influence on your menstrual cycle may lead to some confusion.
The role of hCG in pregnancy tests
Pregnancy tests work by detecting the presence of hCG in your urine or blood. hCG is produced by the placenta shortly after a fertilized egg attaches to the uterine lining. It's the hormone responsible for signaling that you're pregnant.
Clomid and cycle irregularity
One of the common side effects of Clomid is the alteration of your menstrual cycle. Some women experience longer or irregular cycles while taking the medication. This variability can make it challenging to predict when to take a pregnancy test accurately.
The importance of timing
To get accurate results from a pregnancy test, it's crucial to take it at the right time in your cycle. Testing too early can result in a false negative, while testing too late may lead to a false positive.
Recommendations for Women Taking Clomid
When should you take a pregnancy test while on Clomid?
To minimize the risk of inaccurate results, it's advisable to wait at least 14 days after ovulation before taking a home pregnancy test. This waiting period allows sufficient time for hCG levels to rise to detectable levels.
Consult your healthcare provider
If you have concerns about the timing of your pregnancy test while taking Clomid, don't hesitate to consult your healthcare provider. They can provide guidance tailored to your specific situation and may recommend a blood test for more accurate results.
Conclusion
In conclusion, while Clomid itself does not contain hCG and should not interfere with the accuracy of a pregnancy test, its impact on your menstrual cycle may lead to timing challenges. It's essential to be patient and wait until the appropriate time in your cycle to take a pregnancy test. If you're unsure or concerned, consult your healthcare provider for professional advice.
FAQs
1. Can Clomid cause a false positive pregnancy test?
No, Clomid itself cannot cause a false positive pregnancy test. The accuracy of the test depends on the timing and the presence of hCG in your system.
2. How long does Clomid stay in your system?
Clomid has a relatively short half-life of about 5-7 days. However, its effects on your menstrual cycle may last longer.
3. Can Clomid delay ovulation?
Clomid is intended to stimulate ovulation, not delay it. However, its impact on your cycle may lead to irregularities.
4. Is it safe to take Clomid without a doctor's supervision?
No, Clomid should always be taken under the guidance of a healthcare provider who can monitor its effects and adjust the dosage if necessary.
5. Are there alternatives to Clomid for treating infertility?
Yes, there are various fertility treatments available, including other medications and assisted reproductive technologies. Consult with a fertility specialist to explore your options.