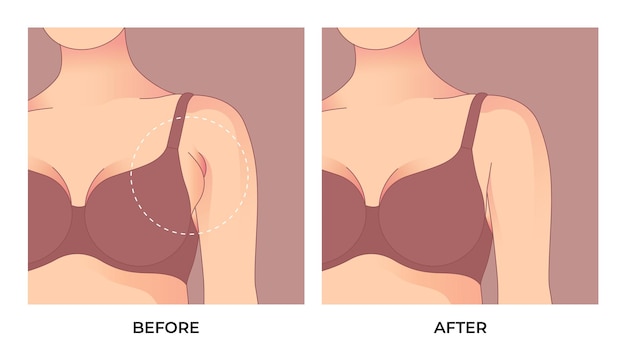 Introduction
Pregnancy is a miraculous journey that many women eagerly anticipate. However, for some women with disproportionately large breasts, this excitement can be overshadowed by concerns about the impact of pregnancy on their bodies. In this article, we will explore the topic of breast reduction before pregnancy, shedding light on its benefits and considerations.
Understanding Breast Reduction
Breast reduction, also known as reduction mammoplasty, is a surgical procedure aimed at reducing the size of the breasts. It involves the removal of excess breast tissue and reshaping to create smaller, more proportionate breasts. The procedure is not only about aesthetics but also about improving the overall quality of life.
Benefits of Breast Reduction Before Pregnancy
3.1 Enhanced Comfort
Large breasts can lead to chronic pain in the neck, shoulders, and back. By opting for breast reduction before pregnancy, women can alleviate these discomforts, making their pregnancy journey more comfortable.
3.2 Improved Mobility
Reducing breast size enhances mobility and allows women to engage in physical activities without constraints, which is particularly important during pregnancy.
3.3 Emotional Well-being
Women who undergo breast reduction often experience a boost in self-esteem and body confidence, which can positively impact their emotional well-being during pregnancy.
When to Consider Breast Reduction
It's crucial to assess the ideal timing for breast reduction. Ideally, it should be done well before planning a pregnancy, allowing sufficient time for healing and recovery.
The Procedure
Breast reduction surgery is performed by a qualified plastic surgeon. The surgeon removes excess breast tissue, reshapes the breasts, and repositions the nipples, creating a more youthful and proportionate appearance.
Recovery and Aftercare
After breast reduction surgery, patients will need to follow a post-operative care plan, which includes rest and avoiding strenuous activities. Full recovery can take several weeks.
Potential Risks and Complications
Like any surgical procedure, breast reduction carries certain risks, including infection, scarring, or changes in nipple sensation. It's essential to discuss these risks with a surgeon.
Breast Reduction and Pregnancy
8.1 Breastfeeding
While it's possible to breastfeed after breast reduction, there may be a reduction in milk supply. It's advisable to consult with a healthcare professional to address any concerns.
8.2 Changes During Pregnancy
Breast changes during pregnancy, including size and shape, may still occur after breast reduction. These changes are usually manageable.
Consultation with a Surgeon
Before making a decision, consult with a board-certified plastic surgeon. They can provide personalized advice and discuss your specific needs and goals.
Real-Life Experiences
Hearing from women who have undergone breast reduction before pregnancy can provide valuable insights. Many have reported significant improvements in their overall quality of life.
Conclusion
Breast reduction before pregnancy is a life-changing decision for many women, offering comfort, improved mobility, and emotional well-being. If you're considering this procedure, consult with a skilled surgeon to discuss your options and embark on your journey to a healthier and happier you.
FAQs
12.1 Is breast reduction safe before pregnancy?
Breast reduction is generally safe, but it's essential to consult with a qualified surgeon to discuss your specific case and any potential risks.
12.2 Can I breastfeed after breast reduction surgery?
While breastfeeding is possible, there may be a reduction in milk supply. Discuss this with a healthcare professional.
12.3 How long does recovery after breast reduction take?
Recovery time varies, but most women can expect several weeks to fully heal and resume normal activities.
12.4 Will my breasts change during pregnancy even after reduction?
Yes, some changes may occur during pregnancy, but they are usually manageable and do not negate the benefits of reduction.
12.5 How can I find a qualified plastic surgeon for breast reduction?
You can start by researching board-certified plastic surgeons in your area and scheduling consultations to find the right fit for you.