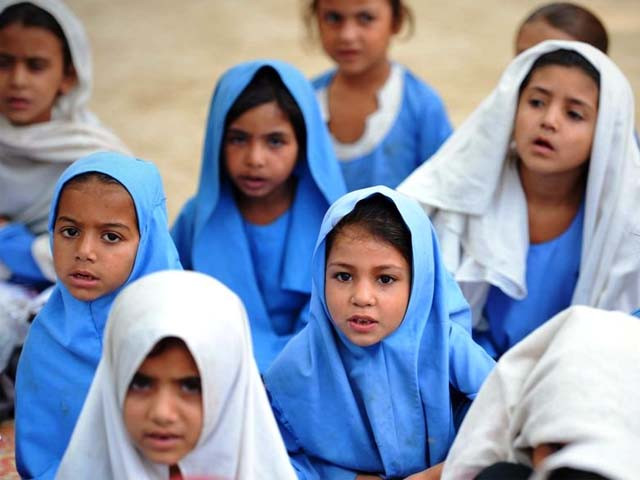 The latest manifestation of this fixation appeared to come on January 18, 2022, when Punjab Education Minister Murad Raas reportedly ordered that all boys in government schools in Punjab must wear caps and the girls must wear a dupatta or scarf. However, the Focal Person to Chief Minister Punjab on Digital Media Azhar Mashwani later clarified that this was not true. Instead, Mashwani stated that the reading of the Quran had been made mandatory for all Muslim children in primary schools in Punjab, and the wearing of a cap or scarf would be compulsory only during this period in accordance with the Punjab Compulsory Teaching of Holy Quran Act, 2021. Yet, this clarification appears to give rise to more questions than answers.
For instance, surely even during the Quran lessons in school children should be given the choice as to whether or not they want to wear a cap or scarf. What exactly is being gained by enforcing all Muslim children to adhere to these newly established rules? The government once again seems preoccupied with menial changes which have little to no bearing on the quality of education being received by Pakistan's school-going children. The state regularly fails to realise that since most parents in the country cannot afford a private education for their off-springs they have no choice but to adhere to the rules and regulations being implemented by the public school system – even if they disagree with them.
Additionally, if imparting a religious education is of such importance, this begs the question as to what provisions have been made for non-Muslim children during these Quran lessons in public schools. Will Hindu, Christian, Sikh, Parsi etc. children be taught from their respective holy texts? Or is the perceived importance of this activity only limited to Muslim students? Such measures will only compound problems stemming from the fact that for years Pakistan's national curriculum has failed to account for its non-Muslim students, which in turn has led to great difficulties for their parents.
The fascination with policing what school-children, particularly girls, wear appears to have an iron-like grasp on the minds of Pakistan's policymakers. In 2019, the Khyber Pakhtunkhwa (K-P) government was hastily forced to withdraw an order which had instructed girls to 'cover up' by wearing an abaya or chadar. Perplexingly, the rationale used to justify the initial order was that the enforcement of this dress code would help reduce cases of harassment among school-girls. Unfortunately, such dangerously flawed logic which drives much of the decision-making in the country, and has great ramifications for Pakistan's students, continues to remain pervasive.
The fact also remains that Pakistan's education authorities are not only overly interested in what school-children wear but are also deeply concerned about what their teachers are wearing. In 2021, the The Federal Directorate of Education (FDE) in Islamabad banned female teachers from wearing jeans and tights at school. They were instead instructed to "wear appropriate, simple and decent" shalwar-kameez. How one determines the 'decency' of any given shalwar-kameez is perhaps a question that only the FDE can answer.
The gravity of the education crisis Pakistan is facing is no mere matter, and its severity seems to have only been exacerbated by the pandemic. In K-P, where Pakistan Tehreek-e-Insaf (PTI) has been in power for almost nine years, an estimated 1.8 million children are not in school, while other estimates state this number could be as high as 4.7 million. It is also no surprise that the majority of these 1.8 million children are girls. A Malala Fund report also found that "16% schools in K-P are without electricity, 12% have no clean drinking water facility, 5% are without boundary walls, and 4% do not have toilets." Yet, despite all these shortcomings, the ruling party is instead spending its time and energy on implementing pointless dress codes – hence letting us know where its true priorities lie.
["source=tribune"]