Alongside the top news stories we'll also look back at the most popular reviews of the past year. Taking three months at a time we'll see the tests of which phones gathered the most interest on our homepage.
The first three months of the 2018 saw the launch of some of the most important flagships of the year. And indeed reviews of flagships were popular, but (if anything) mid-rangers drew in a larger number of readers. Here are our most read reviews published between January and March of this year.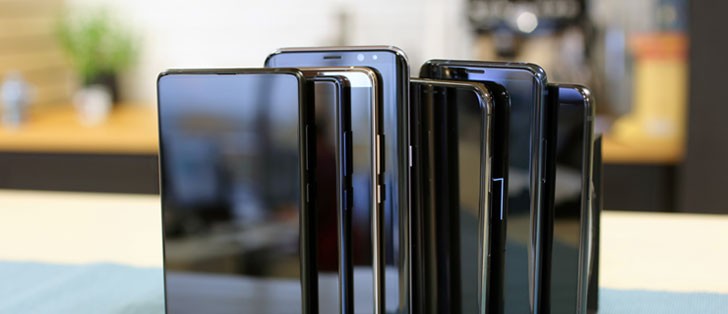 Our Redmi Note 5 Pro hands-on review attracted the most eyeballs – people were really excited about this phone (rumors about it were among the most read news articles). And with the Redmi 5 Plus review in fourth place, it's clear the Redmi 5 family in general was a big deal early this year (the Redmi 6 replacements came in the second half of 2018).
The Galaxy A8 (2018) review beat both the Galaxy S9 review and the S9+ review. This should serve as a warning that companies shouldn't neglect the mid-range and bet everything on a successful flagship.
Camera quality is one of the main things that drove people to upgrade their phones this year. A major rivalry was explored in the iPhone X vs. Galaxy S9+ shootout.
The iPhone X itself was the subject of a long-term review that covered the experience past Week 1.
Despite the emphasis on cameras, it's not the P20 Pro review that is in the Top 10 – instead the Huawei P Smart review gets that honor. The Honor 7X review laid the groundwork, the two devices are quite similar.
Sony Mobile hasn't had the best year, but fans eagerly read our
["source-ndtv"]