After being released in Japan, the Oppo R17 Neo makes its way to European shores as well but under a different name – RX17 Neo. According to the Dutch store that listed the handset, the RX17 Neo is, in fact, the same device that launched in Japan the other day.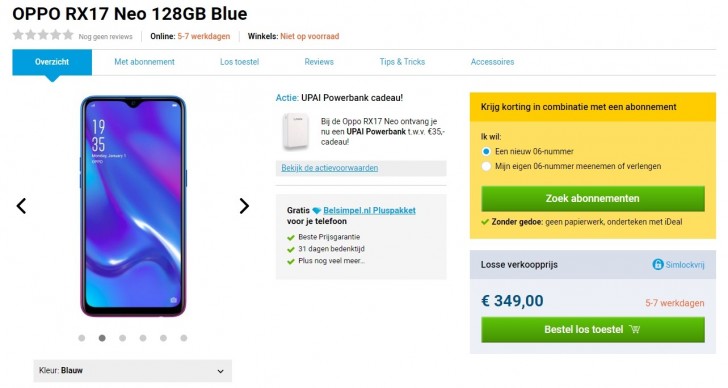 As we've said before, it's actually an Oppo K1 or R15X with almost identical hardware – Snapdragon 660, 4GB of RAM, 128GB of storage, 16MP main camera on the back coupled with a 2MP sensor. The in-display fingerprint reader remains, which is the key selling point of the handset.
It comes at a reasonable price as the store lists the RX17 Neo for €349 with deliveries starting in 5-7 working days. The available colors are red and blue. However, this is far from an official announcement for Europe, so we still need to hear it coming from Oppo, probably in the following days.
["source=gsmarena"]