How to Start a Career in Digital Marketing- Top 5 Hacks!
In today's time, if you don't have your business online, you're already losing a huge market share. For any entrepreneur or business owner, it is essential to get familiar with the paradigms of online marketing. The pace of growth in this industry has been on an acceleration ever since e-commerce became a way of business Today, digital marketing is a valuable asset to business growth and helps to establish a sound online presence. As per a recent article by the "My Story" page, people spend 33% of their time on social media, therefore it makes perfect sense that you must make the best use of this figure. Also, in most cases, reaching out to the audience online is easier than offline means.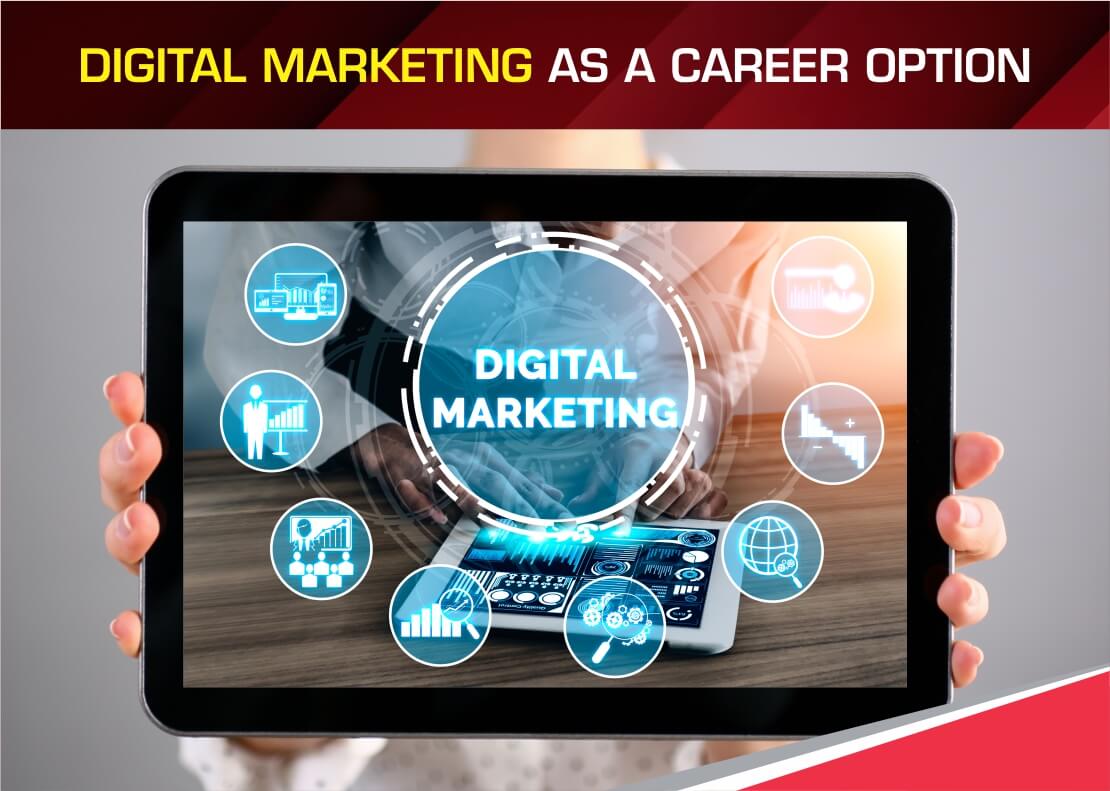 Tech Mahindra SMART Academy for Digital Technologies offer digital marketing course amongst others to train youth and experienced professionals build a foundation for the same. Before that, let's talk more about the learning areas as part of digital marketing.
What is Digital Marketing?
Let us understand what is digital marketing first before we move on to its importance for your business. Here, we will explain the six different modes of Digital Marketing:
Content Marketing: Content is the key! As a good professional, you will be required to play with your communications, language and content marketing skills. An essential marketing tool that helps in converting audiences into customers by delivering relevant information and without having to sell the product or service. The trick is to be consistent, communicative, and clear about what you want to sell or promote.
Search Engine Optimization: Optimizing your website and landing pages with high search volume keywords is another way to get your business to become a top-tier brand. The process of SEO takes time and effort but helps business with great digital presence. Hence, a lot of individuals might actually like to specialize in this field itself which has great career prospects in India and abroad.
Search Engine Marketing/Pay-per-Click: For any of your future employers having online business, PPC will be a great learning area. From optimizing your landing pages to the creation and execution of Ad Campaigns, PPC will help in assisting and constantly engaging your business with online audiences.
Social Media Marketing: How many times have you impulsively made an online purchase just after you saw an attractive Instagram post? I'm sure all of us are guilty, but that's the power of social media. Social media marketing is luring your audience into buying your products or services by making them seem like a necessity. Not just that, organic social media marketing is a great hook for businesses, organizations across sectors and industries. This is another area where young learners would like to specialize career out of it.
Affiliate and Influencer Marketing: One of the most trending ways of publicising your brand online is to make someone popular endorse it. The Television and print industry have been doing it for ages and succeeded in all its glory, so why not do it online too! It certainly can be an upcoming and trending career option especially for those wanting to make a career in agencies.
Email Marketing: How will you market your brand to actual consumers who work a 9-5, and don't indulge in online shopping and social media? EMAIL THEM! Yes, email marketing is another way you can promote your brand online without persuading the audience. Emails are sent to potential masses that may in any manner contribute to the business.
Now that you're aware of some of the main pillars of digital marketing, let's get into something more interesting that will help you in starting a career in digital marketing. 
5 hacks for learners of Digital Marketing 
Here are some tips for beginners on Digital Marketing so that make full use of it and make an impact in their businesses:
Understand the brand before marketing it: One of the most common mistakes that we make as digital marketers is not understanding the tone, target audience, and digital appearance of the brand. It is extremely important to understand the essence and ideology of the business before strategizing to build a market around it.
Bring out the curious kid in you: Learning never stops, and with digital media evolving every day, constantly learning new things must become a habit. Learn about better tools, software, methods, and algorithms every time you feel like you're missing out on something new.
Learn and Lead: In the process of learning another aspect that is essential for a successful career in digital marketing is to know when and how to lead. As soon as you realize that you have a strong strategy and planning, start leading others in the right direction. Learning and leading both are critical for a growing business.
Know your work, and everything around that: If you understand your work, there's nothing that can fail you. Keep yourself updated with everything going on in the digital world. Keep updating your industry network, learn about current trends and create a digital presence that is always up to date.
Analyse and Act: One thing to always be sure of is to not act on something unless you are 100% sure about it. The term WORLD WIDE WEB is quite self-explanatory which is why you have to be really careful about what you're putting up online. You need to be diligent before making the critical decision on what and how to put up information online as it has the potential to affect your brand online. Hope you have heard the saying that it takes years to build a brand and a second to destroy.
Digital Marketing at SMART Academy for Digital Technologies
As mentioned in the beginning, having a strong knowledge base is essential for any field of business. The Tech Mahindra SMART Academy for Digital Technologies offer Digital Marketing course that help students in building a theoretical foundation from the very first day by also imparting students with strong employability skills to help them have a flourishing career in the digital marketing world. 
The minimum eligibility criteria to get enrolled into the Digital Marketing course at the SMART Academy is Graduate, and the course is available in online mode as well.
These SMART Academies for Digital Technologies also offer 6 different courses and are located in Visakhapatnam, Mohali and Hyderabad. Also, on completion of the courses, a placement team offers job assistance to students.
["source=smart-academy"]